City of Creeks: From Barriers to Bridges
Programming for spring 2015 will be a multimedia, multidisciplinary series of art and photo exhibits, online publication (at PlanCharlotte.org) and public events such as neighborhood gatherings, lectures and public discussions.
The story of our creeks is the story of Charlotte. Charlotte is where and what it is today because of our streams, which provided drinking water and power for early mills. But for too long, the city's creeks were treated as nuisances, even used as open sewers.
The ridges between creeks created the early trading paths, which became roads and streets. Even today, many next-door neighborhoods lack bridges over the creeks that divide them. Yet those same creeks, reviving along new greenways, hold the potential to knit our city together in new ways.
In particular, the watersheds of Little Sugar/Briar Creek, Irwin/Stewart Creek and McDowell Creek all tell different stories about our relationship to our urban streams. What are the threats, what are solutions, what can the public do to learn to protect, value and celebrate this important resource?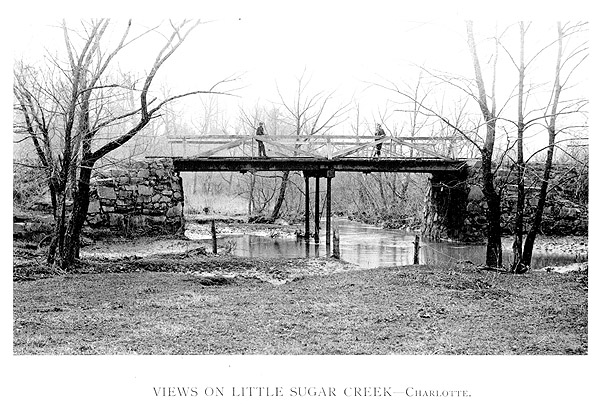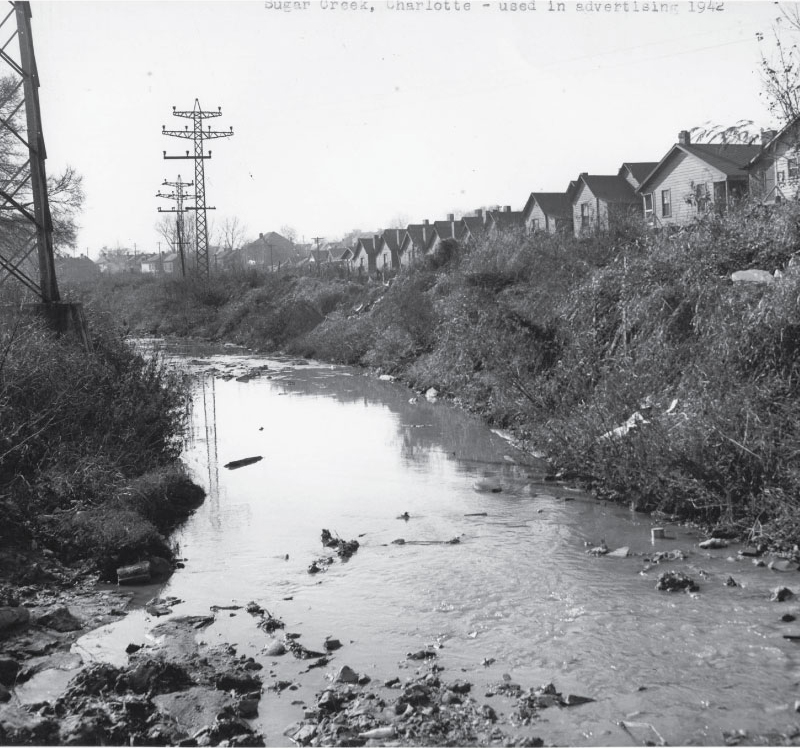 Little Sugar Creek, 1942. Photo courtesy of Beaumert Whitton Papers, UNC Charlotte Library